Vineyard Haven – by water:
Once you have passed the beacon on the breakwater, our pier is on the port side, after the Texaco fuel tanks. Look for the blue travel lift. Small dinghy ramp on the far side of the pier, Please call us on VHF Channel 73 before approaching the dock.
Vineyard Haven – by land:
We are about ½ mile down Beach Road #164 – Turn left toward the harbor and park next to our office/store building.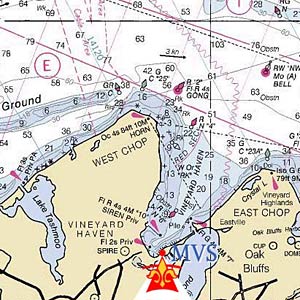 MV Shipyard Offices & Supply Stores
Vineyard Haven (Year-round)
MAILING ADDRESS:
P. O. Box 1119
Vineyard Haven, MA 02568
SHIPPING ADDRESS:
164 Beach Road
Vineyard Haven, MA 02568
Telephone: (508) 693-0400
FAX: (508) 693-4100